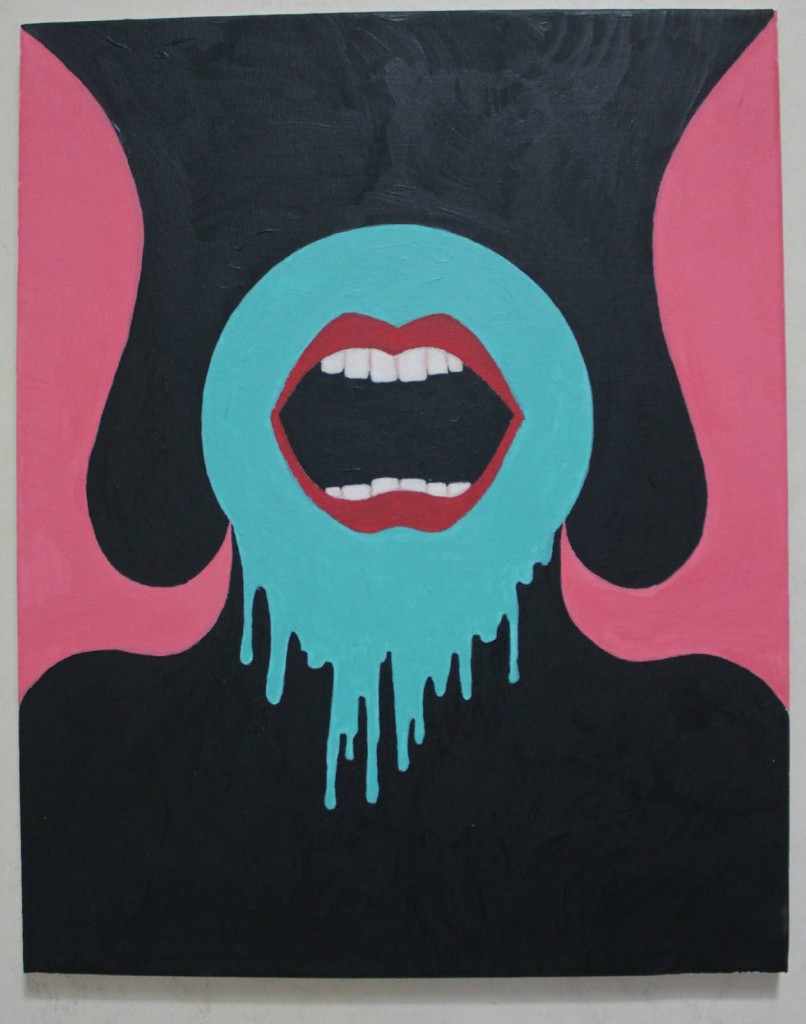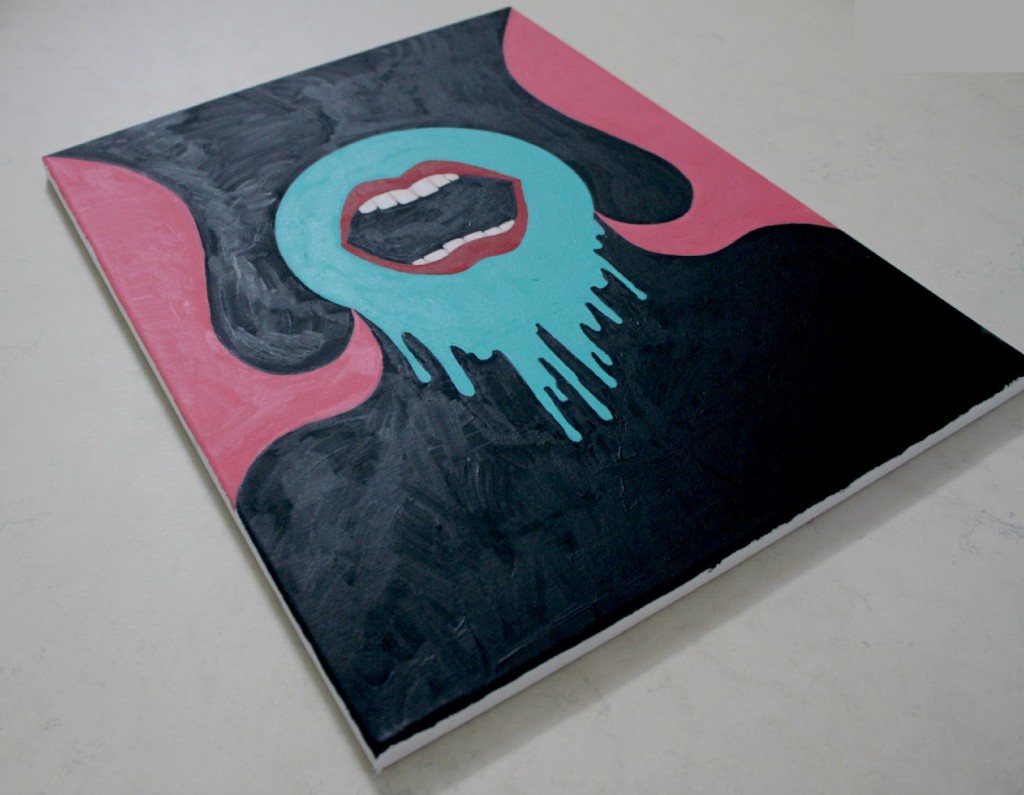 Losing ctrl – Acrylic on canvas – 2012
This is one of my most credited paintings, and I think it's because it represents a feeling a lot of us know so well.
When you have suffered in the grips of anxiety for a long time, it's hard to feel completely comfortable. You know you are never far away from falling, and like the blue circle in this painting, you are lightly balanced but can slip through so easily.