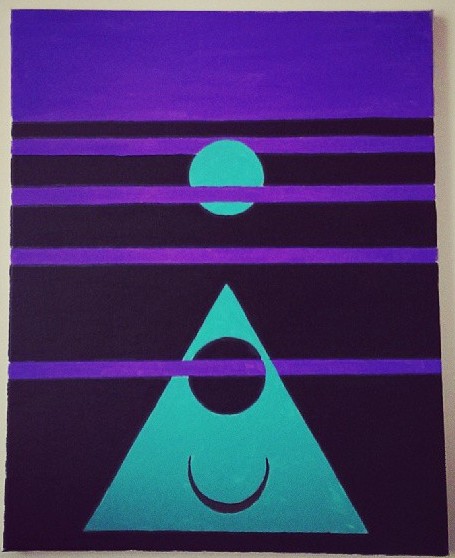 Advance – Acrylic on canvas – 2013.
(I'm a bit annoyed I never got a better picture of this before it went.)
This was a painting from a period of great change in my life. I was back at university and had decided to make some positive changes in my life. The purple represents the new ideas and ways of being I had… It's taking a part of my old self and changing me.